Just like the craze of Argentina vs Croatia football match, Basketball is big across American and Canadian cities. The NBA has teams playing in many hometowns. These towns root for their squad. The NBA cares about communities it calls home. The league runs programs to help schools and kids. It wants students to learn and stay healthy. NBA teams and players also lend a hand. They start projects to give back locally.
This article explores the NBA's community impact. We look at what the league does to help cities. We also discuss what teams and players do to assist. The goal is to show the NBA's positive difference. Sports should build up their towns off the court too.
NBA's Community Involvement Programs
The NBA gives back to towns through some big programs. One program is called NBA Cares Program. This is their main community project. It helps people all over the world. Another program is what they do at the All-Star Game. The NBA does community events during this weekend. It gets fans involved in giving back.
There is also the Live, Learn or Play program. This was for the 75th NBA anniversary. It led to more community efforts across the league. The teams did projects to help kids live, learn and play.
NBA's Social Impact through Player, Team, and League Initiatives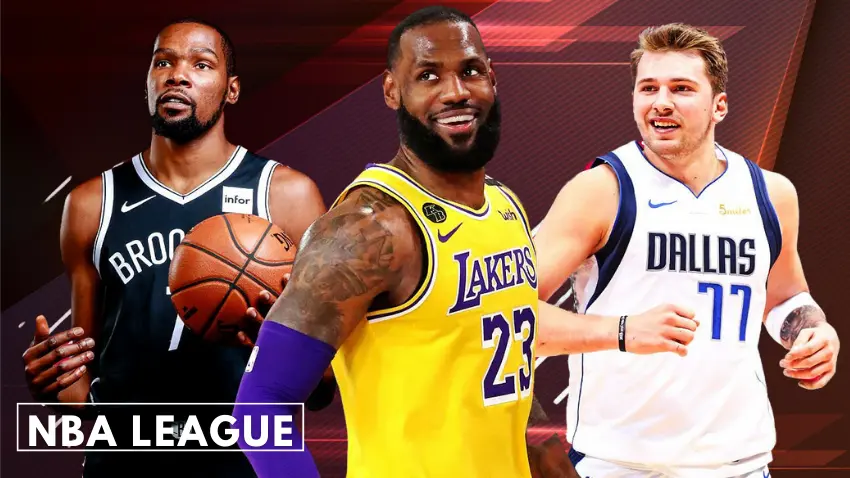 NBA players do a whole lot to help out their hometowns. Many players start foundations of their own. They donate their own money and time to causes they care about. The players want to give back to the communities that supported them.
At the All-Star Game, the players give back as teams too. A few years ago, Team LeBron and Team Giannis donated money to help kids and families in need. The All-Stars wanted their charity to benefit their sport's fans.
The NBA league office also starts big projects to help people. These projects have a huge impact on local communities. The league works on issues like hunger, jobs, and more. The NBA wants to make a difference on important problems.
NBA's Impact through Basketball Africa League
The NBA runs a basketball league in Africa called the Basketball Africa League (BAL). This league helps make a positive difference in local African communities.
The BAL partners with companies like New Fortress Energy to increase their community support. For example, during the COVID-19 pandemic they worked together to donate food and medical supplies to people in need. This partnership allowed the BAL to better assist local communities through difficult times.
When the BAL plays its annual season and hosts games, it also makes an impact on the host cities. The league brings employment opportunities and economic growth to the local communities. Additionally, the BAL runs youth basketball camps and clinics to promote the sport among African youth.
Overall, the Basketball Africa League aims to leave a positive legacy on local communities by bringing sports opportunities and support. The league uses basketball as a platform to make a difference.
NBA's Local Community Outreach
NBA teams stay active helping their hometowns. This includes a famous program called cheap NBA jerseys. After hosting the 2022 All-Star Game, the Cleveland Cavaliers kept celebrating with community events. They held special projects to engage local kids and families. The Cavaliers wanted to keep the excitement going while giving back.
The Delaware Blue Coats NBA minor league team also gives back locally. They hosted events for homeless people, serving over 10,000 meals. Feeding the hungry was a major milestone for the Blue Coats' community outreach.
Some NBA teams hold community clean-ups. Players, coaches, staff, and fans pick up litter together. By cleaning up parks and streets, they help the city's appearance. It also builds a bond between the team and their hometown.
NBA's Impact on Youth and the Environment
The NBA does many projects that positively impact young people and the environment. The Community Court Tour helps refurbish basketball courts in neighborhoods across the United States. It provides safe, high-quality spaces for local youth to play basketball and stay active. This initiative gives back to basketball communities nationwide.
NBA Green is the league's environmental program. It promotes sustainability and green practices across NBA operations. NBA Green works to make league events more eco-friendly through waste reduction, recycling, and other steps. This initiative uses the NBA's platform to raise awareness on caring for our planet.
Hoops for Troops supports the military community by bringing basketball activities to families on bases. It allows military families to spend quality time together and connect through sports. The program demonstrates the NBA's appreciation for service members.
Economic Impact of NBA in Local Communities
NBA teams can provide a major boost to their local economy. When teams get a new arena constructed, it creates many jobs during the building process. Once built, the arena also employs people in food, retail, maintenance, and other jobs. Having an NBA arena drives consistent economic activity in the area through year-round events.
Studies have shown the substantial annual economic impact of NBA teams on their home cities. For example, a study on the Denver Nuggets estimated they bring around $250 million in spending to Denver each year. This includes money spent at hotels, restaurants, bars, retail stores, parking garages, and other local businesses by fans who attend Nuggets games. The team's presence supports thousands of jobs and brings steady revenue to Denver annually.
In summary, NBA teams can play a major role in supporting and growing local economies. New arena construction leads to an influx of jobs. Ongoing team operations provide a recurring boost through fan spending, business growth, and job creation. The league's presence strengthens cities.
Conclusion
In summary, the NBA and its teams and players contribute greatly to local communities. The league has impactful community programs like NBA Cares and NBA Green that help people worldwide. NBA athletes start foundations and donate to causes important to them. Teams engage with their hometowns through events, donations, and volunteer work.
Looking forward, the NBA will likely continue growing its community involvement. The league has the ability to positively impact even more people by leveraging its brand popularity and resources. The NBA can drive change far beyond sports by supporting youth, education, economic growth, and sustainability in the many cities it calls home. There are many possibilities for the NBA to create an ever-greater social influence through basketball.
FAQs
How does the NBA help local communities?
The NBA gives back through programs like NBA Cares. It partners with groups that help people. Teams and players also start their own projects.
What has the NBA done to help education?
The league has built schools and libraries. It has given money for more learning programs. Teams help schools in their city.
What is the NBA's view on diversity?
The NBA promotes diversity. It celebrates players from all backgrounds. It partners with inclusive groups.
How does the NBA encourage fitness?
The league runs programs to get kids active. It builds places for people to play basketball. Teams host events to teach sports skills.
What are criticisms of the NBA's community work?
Some say the programs focus too much on PR. Others think more effort could be made. There is always more the NBA can do.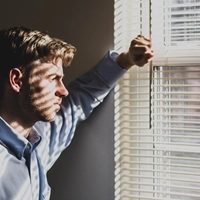 Liam Elijah writes about sports at Floarena.net. He studied Sports Journalism and Media. He has been writing for 10 years. His blogs are easy to read and understand. He loves sports and feels happy to share his knowledge about sports.